Learning DMX512 Digital led strip, How to wire when editting address and controlling?
Time:2019-03-12
Views:2040
DMX512 protocol
was first developed by USITT (American Theatre Technology Association) to control dimmer from console with

standard digital interface.
DMX512 surpasses the analog system, but it can not completely replace the analog system.

The simplicity, reliability and flexibility of DMX512 make it is first choice of protocol
when funds permit. DMX512 is still a new field

of science, which is based on rules.DMX512 console control analog led strip light drawing.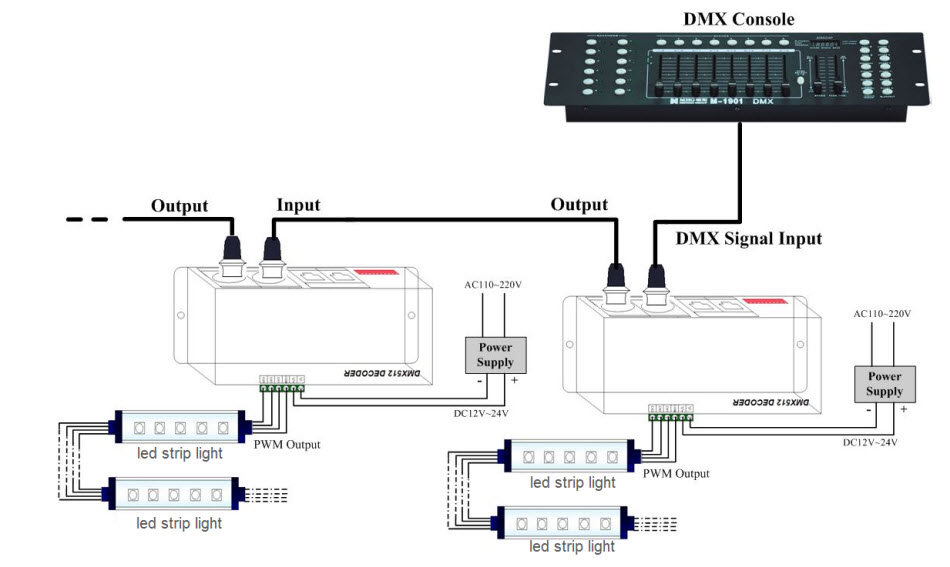 At present, A type of led strip called DMX512 digital led strip is designed based on DMX512 protocol.
Its appearance is similar to

the addressable led strip controlled by SPI signal.
But the designer implants the DMX512 decoding module in the control chip,

And the console can directly control the led strip lights. The drawing as below:



Before lighting on led strip, We must write address code in single-line/Double-line DMX512 digital led strip's chip by DMX address

editor. Double-line DMX512 digital led strip wiring as below: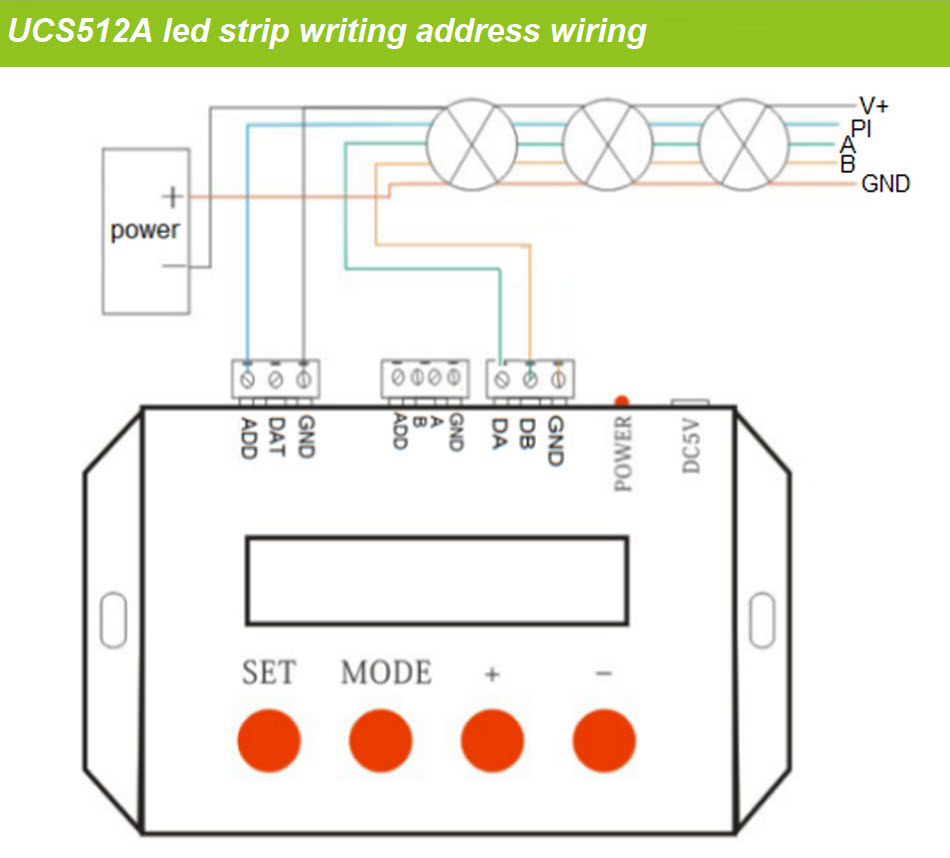 Single-line DMX512 digital led strip wiring as below: